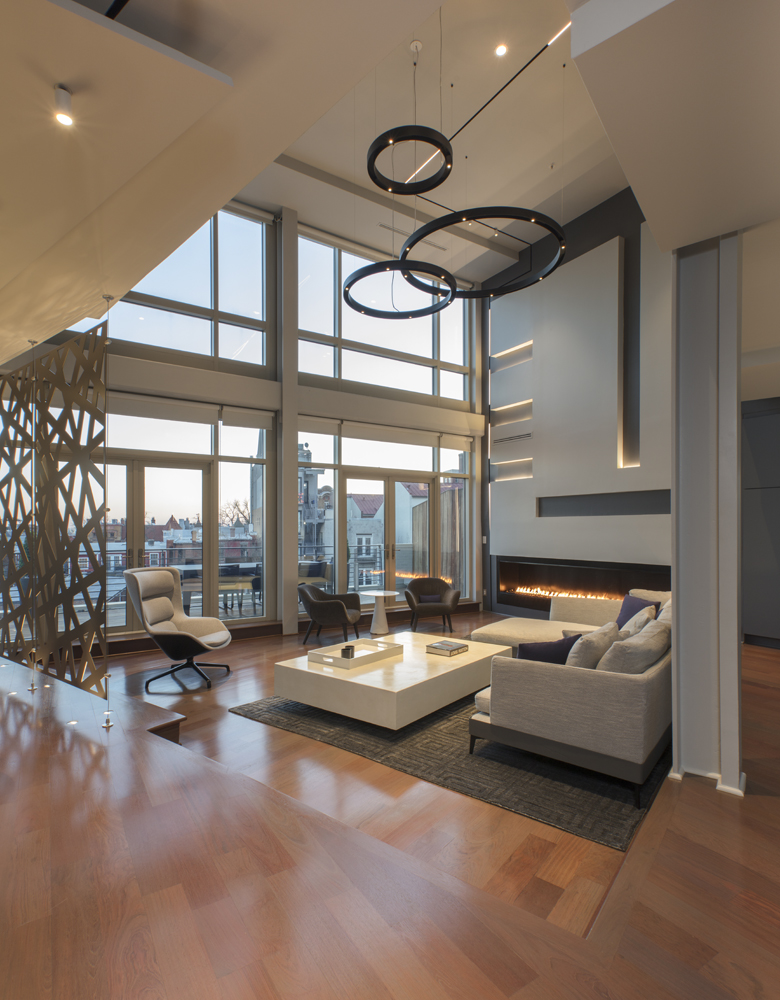 ---
With a new year comes fresh trends and exciting opportunities for your home design. 2020 brought many changes to the world and forced people to look more closely at their living quarters. Quarantine offered the chance for families to reflect on their needs at home, and as you will see, this period has influenced several design shifts. It's clear that through hardship, many positive changes have begun occurring in the industry.

Here are seven of the top design trends you can expect to see in 2021:
1. Mixed Materials
The COVID-19 pandemic got many people thinking about antimicrobial materials and sanitation. Professionals predict non-porous surfaces like metal, glass and ceramics will play a larger role in future design.

Homeowners may want to begin implementing these mixed materials into commonly used spaces in their home, such as kitchens and bathrooms. Additionally, many people may want to look at easy-to-clean alternatives for soft materials like rugs, curtains and upholstery. After spending so much time indoors, families have begun realizing their needs do not align with their current furnishings.
2. Global Influence
Thanks to the rise of technology and the internet, the world is more connected than ever before. Consumers can easily purchase international goods and have them shipped to their homes. As a result, it's expected that the global influence on home design will continue growing in 2021. Architects and designers now have access to contacts worldwide, offering customers an incredible selection of home furnishings and materials.

For example, if you're in love with genuine Italian marble, it's easy for experts to negotiate supplies on your behalf. Besides materials, overall cultural influence will impact design trends as images are shared on the internet and attract attention.
3. Indoor-Outdoor Cohesion
When you buy a house, creating indoor-outdoor cohesion will produce natural flow and balance on the property. The exterior offers a clear impression of what to expect from the home, and by styling the interior to complement it, you establish a unified design. This will put guests at ease and make the transition from outdoors to indoors feel familiar and pleasant.

A design specialist can guide you through choosing colors, accents and materials to create consistency. You want the space to look timeless and natural, so consider the existing landscaping and architectural features prominent on the property. One way to suggest strong consistency within your design is to coordinate your exterior entrances, such as your garage doors and front entry.
4. Multifunctional Spaces
In years past, some families had entire rooms dedicated to one specific function, such as hosting guests. Otherwise, these spaces were virtually off-limits. In 2020, the practicality of this trend was called into question. Most homeowners want multifunctional spaces that will add significant value to their lives. Analyze your house — are there areas that might be going to waste with your current setup?

Popular dual-purpose rooms include:

Offices and guest rooms.
Libraries and study spaces.
Kitchen and dining areas.
Playspaces and sitting rooms.
Indoor-outdoor living areas.
In line with their multifunctional rooms, many families opt for multipurpose furnishings to make the most of their space. Ask your designer about pieces that may look timeless and organic in your home. You might be surprised by the elegance and versatility of modern products.
5. Sustainable Furnishings
In the fashion industry, consumers have begun shifting away from fast fabrications. The general unethical practices and lack of sustainability have come to the public's attention, and a sizeable divide has formed. It's expected that this shift will continue into the interior design industry as professionals advocate for sustainable products that bring value to consumers' homes.

The recent emphasis on craftsmanship and production excellence highlights this change in perception. Studies have shown that sustainable furnishing creates a smaller impact on the environment and lasts considerably longer than cheap alternatives. Fast furniture is often full of toxic chemicals like formaldehyde, which may emit carcinogenic volatile organic compounds (VOCs). If sustainability and health is a priority for your family, this is one trend you'll want to jump on in 2021.
6. Comforting Hues
Your home should feel comfortable while still offering a timeless and elegant aesthetic. Experts expect to see more warm, earthy tones displayed in home design for 2021. This corresponds with a shift toward natural materials and furnishings.

Note that every color has a unique impact based on the amount of light a room receives. Before buying new furnishings or hiring a painter, consider the existing elements within the space. Additionally, recognize that color plays a role in your mood, which can affect productivity. One easy way to implement these natural hues without committing to a new room scheme is to use accessories like throw pillows and decorative wall hangings.

7. Old-World Influences

2020 has seen a push toward incorporating old-world influences like vintage furniture. This trend may not be suitable for every lifestyle, but it's still interesting to consider, as it may coordinate well with your home's architecture.

Like color trends, designers can incorporate many of these styles without taking away from your space's timeless feel. Be transparent about your needs and goals to create a design that fits your unique preferences.

Below are three trends inspired by history, which may flourish in 2021:
1. Grandmillennial
Nostalgic designs inspire this new-meets-old style, which some consumers call granny-chic. It stresses traditional furnishings, floral patterns and old-style trends like skirted tables and patterned upholstery.

It's prevalent amongst younger generations who enjoy a unique design twist that promotes sustainability through secondhand finds and heirloom pieces.
2. Vintage
With time, the world changes, and vintage beauty begins to vanish. Many consumers own property that's over a century old. Considering the home's antique exterior, these homeowners want to recreate the house's original aesthetic through vintage designs.

Popular television shows and online influencers have inspired designers and consumers alike to begin incorporating historical furnishings before the style disappears entirely.
3. Antique Statement Pieces
People are choosing to display their uniqueness and originality through statement pieces in their homes. Most frequently, these pieces are antiques that have been carefully cultivated to match with the interior. They exist to complement the modern style already present in a home.

When looking to incorporate this design trend, choose items with character and beauty. You want the pieces to look authentic and add to your interior, rather than stealing the show. Designers and architects may have contacts to help you locate elements that correspond with your home's timeless aesthetic.
Make the Call
After learning about the seven top design trends that are ringing in 2021, are you longing for a change? Take it as a sign to call your leading designer or architect to get the insider scoop on what would work well in your home. By working with a professional, you can find solutions that fit your unique tastes and lifestyle.


Everyone deserves to have a home they love, so choose to pursue the styles and trends that resonate with you and match your existing architecture. When in doubt, specialists can guide you toward the best options.

Tags: FORMA Design, Modern architecture, Modern interior design, Modern Interiors, New trends